The Park
The Yarkon Park stretches across 350 Hectares East from Tel Aviv Port. Bavli Neighbourhood has a line of buildings located directly on little urban forest, mature trees of different varieties, touching the Yarkon river.
Like every buzzing metropolin in the world, from Hyde Park to Central Park, the proximity to a large, green park like The Yarkon is a rare sought-after privilege.
The area is strictly residential meaning there is no crossing traffic, mostly neighborhood residents. This creates a serene "Village" within a pioneering modern metropolis.
The Project
PARK48 is a boutique apartment building designed by the international, award-winning architect, Maoz Price.
The building is designed with a carefully thought-through vision facing the future and equipped with cutting edge systems and infrastructure.
The automated parking lot leading directly into a vast lobby and the meticulous attention to detail in the construction of the apartments puts the project in line with the forefront of luxury construction standards.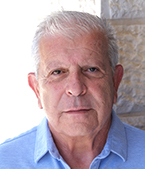 Director and Developer – Mr. Yehuda Levi, a former HSBC CEO, resides in the building while investing heavily in the architecture, landscaping, and common areas. He administers the project with his heart and soul.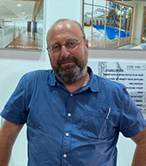 Project Manager – Mr. Amir Malkin is a Civil Engineer, owner & CEO of a well-known Project Management of Frim. with over 20 years of experience with complex projects, including preservation and renovation of similar requirements.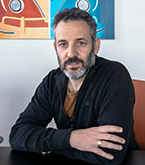 Architect – Mr. Maoz Price and his team specialize in luxury urban projects with experience from a multitude of similar projects.
235 sqm, 23 sqm Balcony, 6th floor, 2 Private Parking Spots
122 sqm, 9 sqm Balcony, 5th floor, Private Parking Spot
115 sqm, 9 sqm Balcony, 5th floor, Private Parking Spot
5 Room Stunning Tel-Aviv
South View
129.5 sqm, 13.6sqm Balcony, 5th floor, Private Parking Spot
2 Rooms Garden Apartment
Facing South
Luxurious yet intimate 7-story building with 21 apartments
Large main entrance lobby in contemporary architectural design
High quality and quiet Machine-Room-Less (MRL) Elevator for 5 passengers with Automatic Dialer Intercom
 Floor Lobby – 80/80 cm stone or granite porcelain flooring
 Private parking for each apartment in an automatic underground car park, with a door leading directly to the lobby of the building
 Spacious bicycle/cart room
 Camera intercom system and CCTV
 Sun terrace for every apartment
 Living room and Bedroom porcelain granite 100/100 or 120/60 cm of "Modi" / "Via Arcadia" flooring
 Option for three-layer parquet in bedrooms
 Upscale interior doors (218 cm high according to ceiling constraints)
PANDOR UNIQE PREMIUM
 Decorated Security Doors in all apartments
 Luxury kitchen – Voucher for 'ARITAL' kitchen worth NIS 50,000
 Caesar Stone work surfaces
 GECCI removable kitchen faucet
 GECCI luxury taps, 3 way / 4 way interfaces
 150/160 / 170-70 acrylic bath
 Wall-hung/mounted concealed toilets / with concealed cisterns
 Bathroom cabinets with an integral sink 60 to 120 cm wide
 A wide variety of and sizes bathroom walls from 20/60 to 30/90
 150 liters solar water heater
Electrical Power
Three-phase 3×25 or 3×40 electrical system in accordance with the size regulation determined by a certified electrical engineer
 Gewiss / Bticino switches and outlets
 Infrastructure (piping) for home theater system: 5 speakers + subwoofer preparation
 Color TV intercom in each apartment
Air conditioning
VRF air conditioning system, including a hidden unit with a stripline in a living room
 Drywell reductions includes Orbond or SHA service openings
Window glazing – triple layer or insulation
Specifications are for marketing purpose only. Detailed specs according to apartment sale law and regulation will be agreed & granted.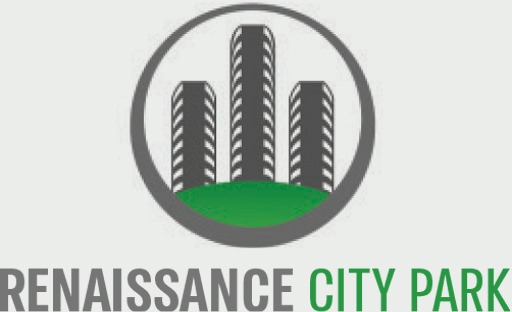 luxury real estate israel | real estate israel tel aviv | buy real estate in israel | buying property in israel | luxury property in israel | luxury real estate tel aviv | North Tel Aviv Luxury apartments
© 2021 All rights reserved to Park48.